TIX ONLY AT LIECC.COM
Tiny Moving Parts
with Prentiss, Waiver.
Sat
April 15, 2023
7:00 pm
Amityville Music Hall
Ages 16 and Up
TIX ONLY AT LIECC.COM
TIX ONLY AT LIECC.COM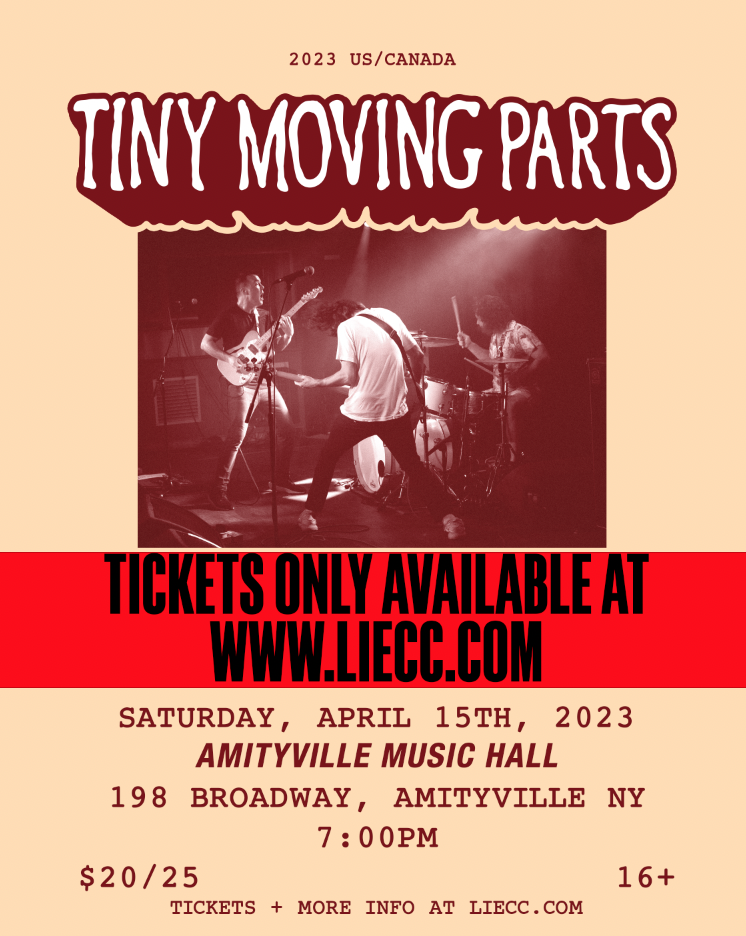 Artists
Tiny Moving Parts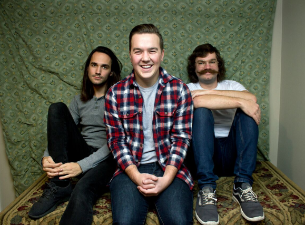 "Don't cry because it's over. Smile because it happened." That well-known quote, often attributed to Dr Seuss, could also be the mantra that Tiny Moving Parts live by. It's certainly a philosophy that the trio – who hail from the incredibly small town of Benson, Minnesota and were formed in 2008 by brothers Matt and Billy Chevalier (bass and drums, respectively) and their cousin Dylan (vocals/guitar) – applied while making their fourth full-length record, Swell. For while it's an album that's full of absence – lost love, lost friends, lost time – it looks for the positives. Instead of dwelling on those empty spaces, Swell instead recalls what was once in their place.
Prentiss
Waiver.